Linen Rentals on Topsail Island!
Welcome to Topsail Beach Linens!  We're a family-owned company that has been doing business on the island for almost 20 years!  We provide clean linens at a great price.  We want your time here to be as fun, enjoyable, and memorable as it can possibly be.  We're hoping that we can play a small part in that by providing you with your linens and saving you the time and hassle of having to bring your own.  If you ever have a question or concern, give us a call and we'll do everything we can to help.
From our family to yours, we want to thank you for your business!  Without you, we wouldn't be able to do what we do!
---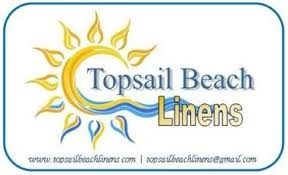 Topsail Beach Linens provide quality linen rentals to all of Topsail Island and Surf City. We dedicate ourselves to linen rentals and strive to provide you with great linens as well as easy online ordering. Give us try, you'll be glad you did!
---
Linen Rentals for Topsail Beach
We offer more value for your money!
Every Topsail Island Linen Sheet Set comes standard with Bath Towels, Hand Towels, and Washcloths.
TOPSAIL BEACH LINENS
call or text (910) 759-7800
ONLINE ORDERING OPEN 24 HOURS A DAY!